Superhuman AI =
Your Talent + Kortical
Imagine how good your models would be if you could try 50,000 different ML experiments in one week
To see a full 30 min raw data to live Machine Learning app build, click here.
What is Kortical?
An AI Cloud platform to rapidly scale the delivery of superhuman performing enterprise grade AI and ML solutions with UI and code interfaces.
It helps with:
Who is it for?
Data scientists and coders who thrive on delivering significant business value, hate doing repetitive tasks and realize that AI is changing the nature of business
We know that only 8% of AI projects are successful
The secret to increasing success rate to 90%+ is

Superhuman AI + Instant apps
Superhuman AI
Puts you in the driver's seat. All the solution's detail, code and control in your hands and very simple to edit, to get the best of man and machine
Cloud scale and assistive tech to massively increase iteration speed. 50k+ model iterations in one week, may sound insane but you should try it
Kortical supports you, from no code model building, to individually tweaking the layer sizes of your deep neural nets or adjusting the moment parameters on your favourite solver, to full code driven SDK
Instant Apps
Code based dynamic templates for a variety of ML applications that can easily be adapted
Get a production ready app live in as little as 30 minutes
Based on open source, so no vendor lock-in and complete solution transparency
Includes model lifetime management, retraining, etc.
Superhuman AI + Instant apps allowed our customers to get a better than human performing Machine Learning enterprise app, from raw data to live in
less than 2 weeks

.

Optional Services
Some companies have the data and the need but not the expertise to strategise or deliver. We specialise in getting companies from data and desire, to a self-sufficient team, repeatedly delivering business value through AI / Machine Learning and no longer needing our services.
Exploratory Data Analysis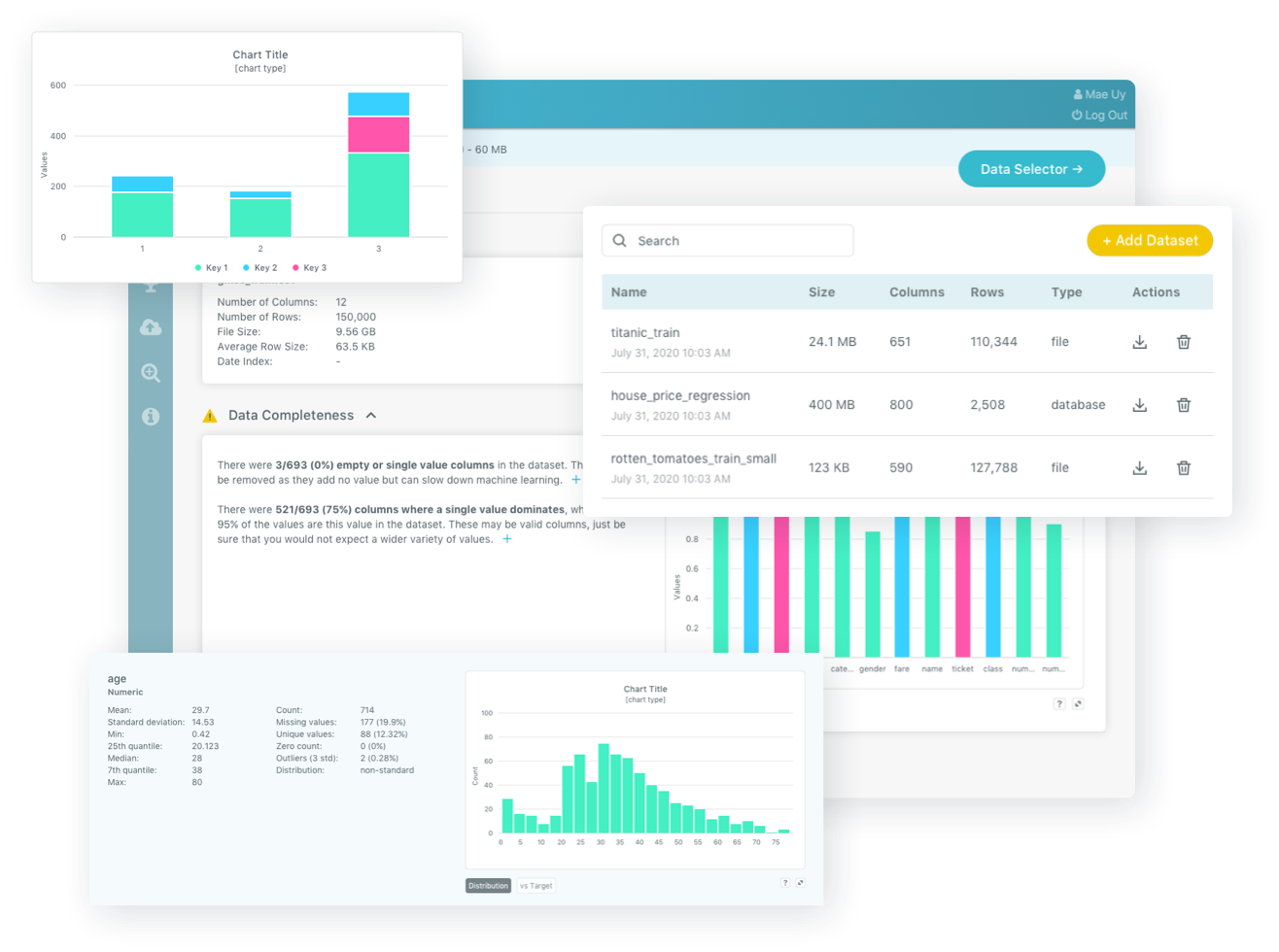 Assisted Rapid Custom Data Cleaning & Feature Engineering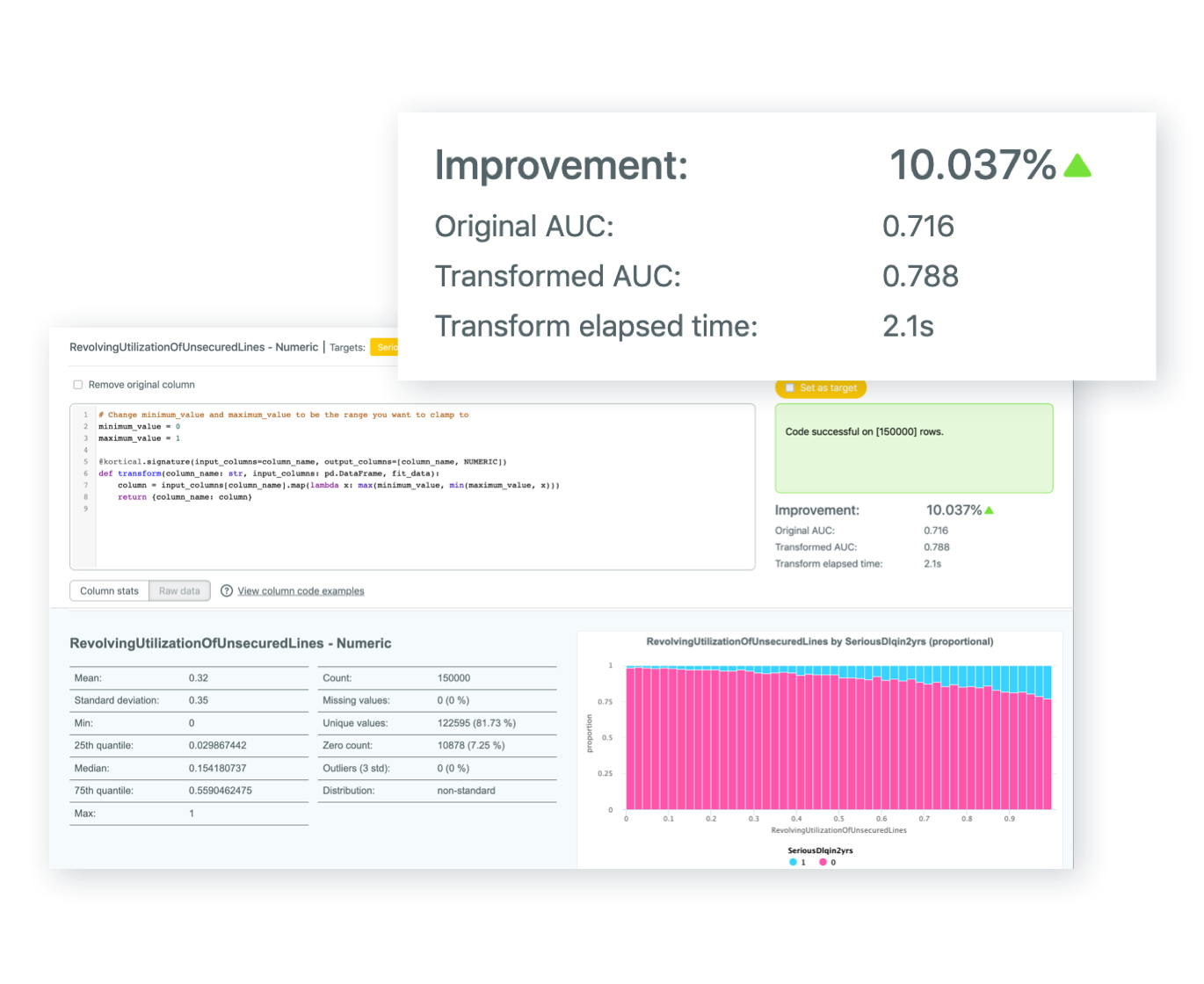 Model Building, AutoML + Code
Create 50k+ model experiments in one week. Specify every detail or let the AutoML figure it out.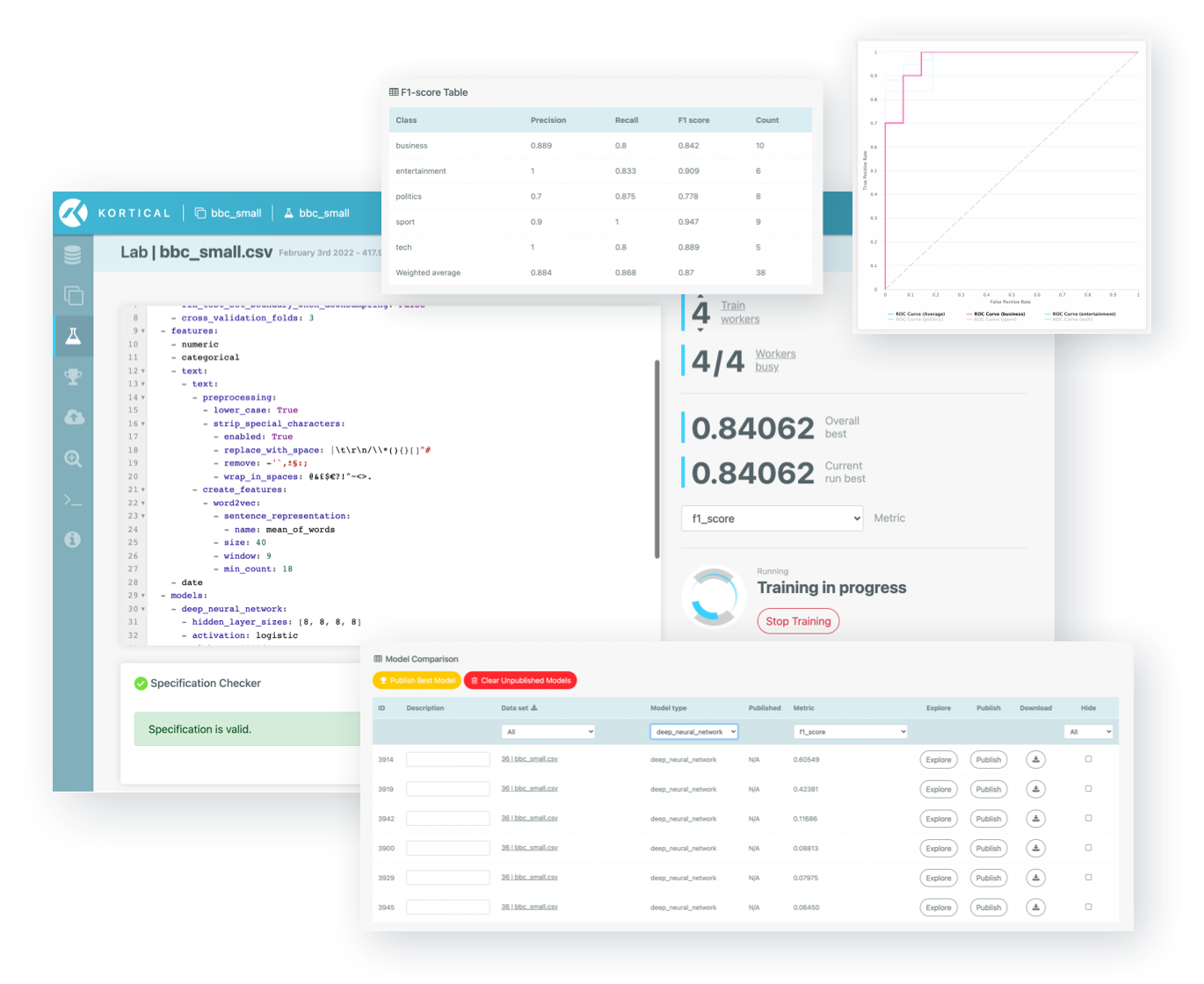 Most Advanced Model Explainability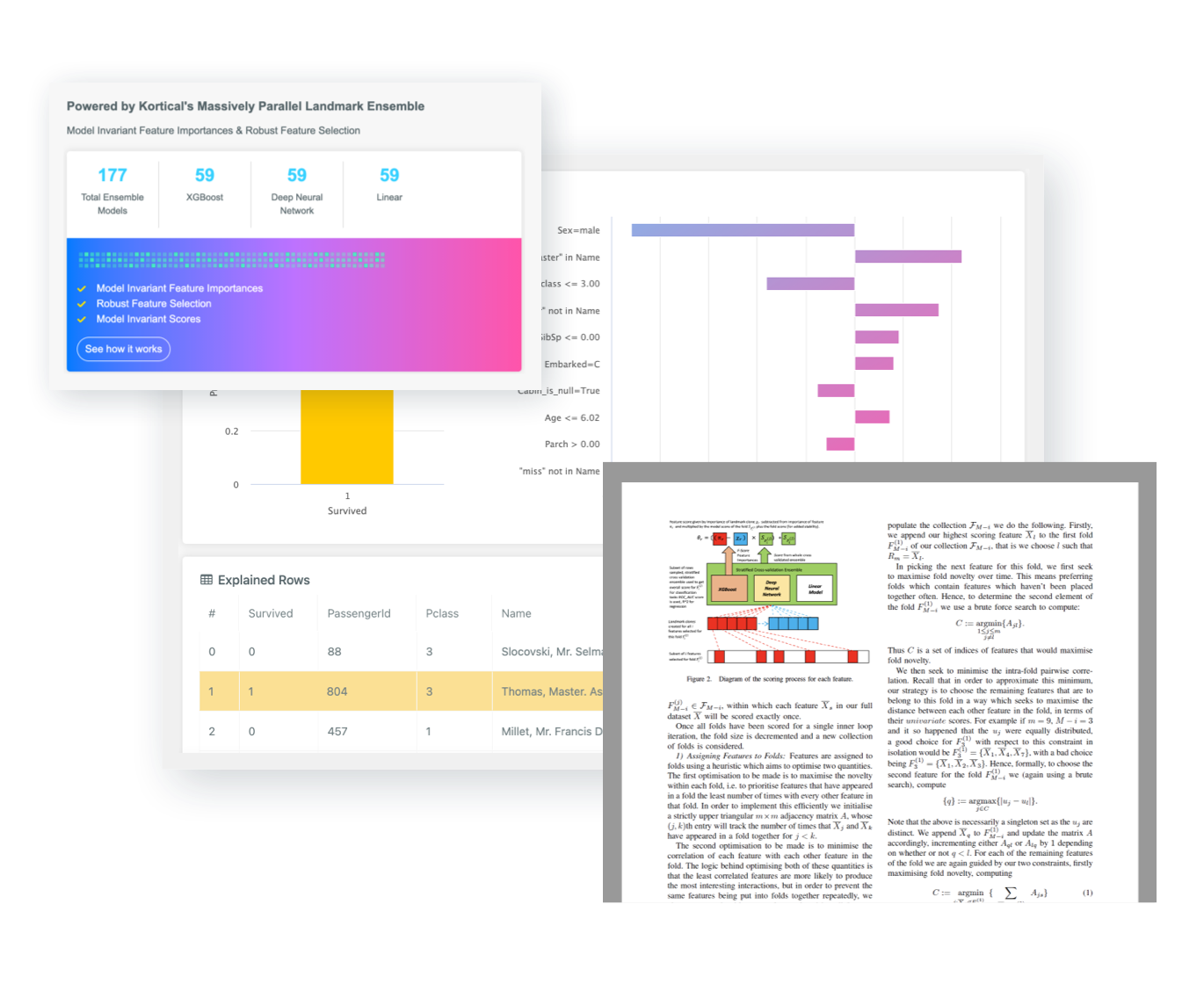 One-Click Deployment & Infrastructure via UI or API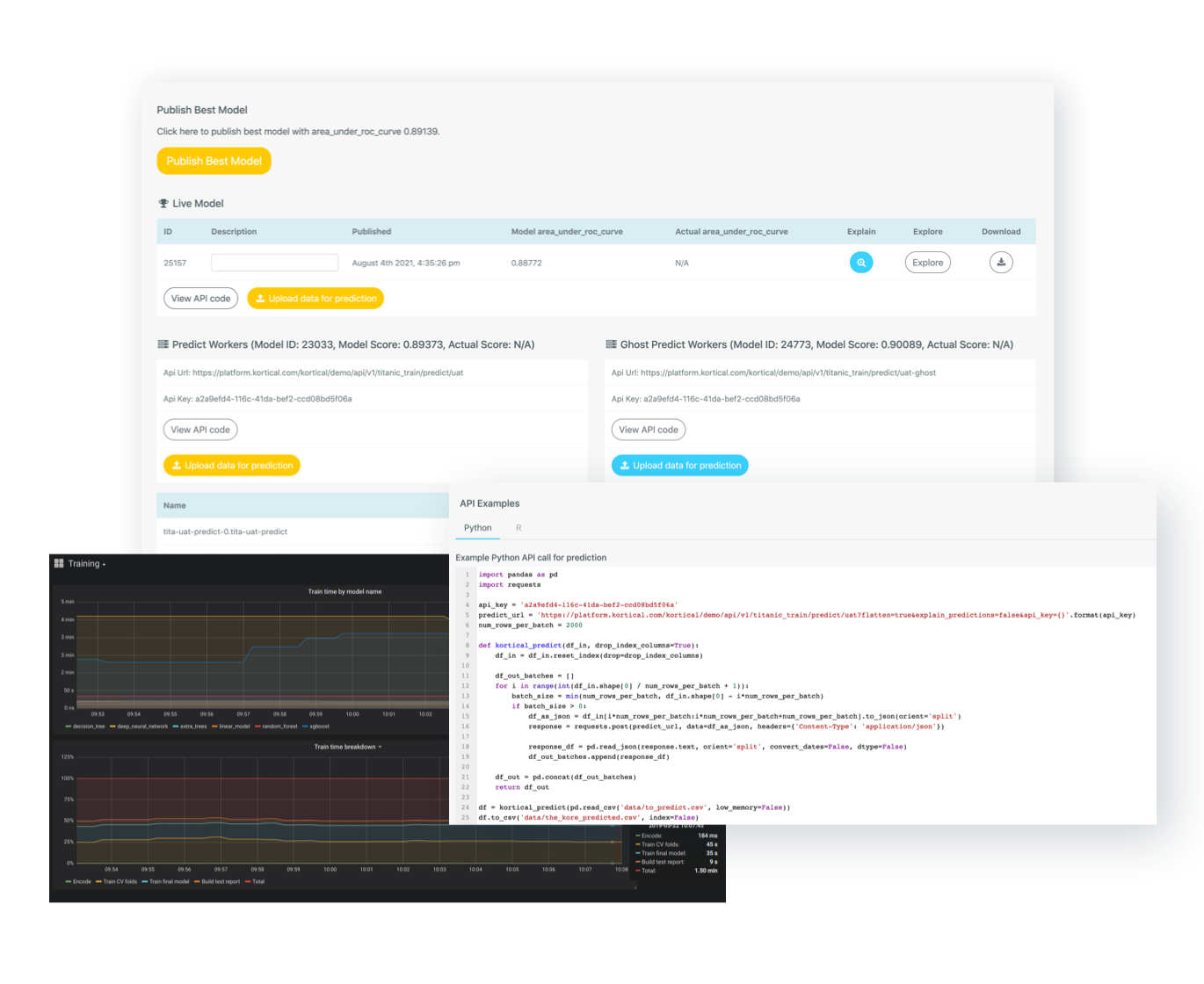 ML App / Service Creation, Deployment & Infrastructure
Build and deploy an ML app in 2 hours with code.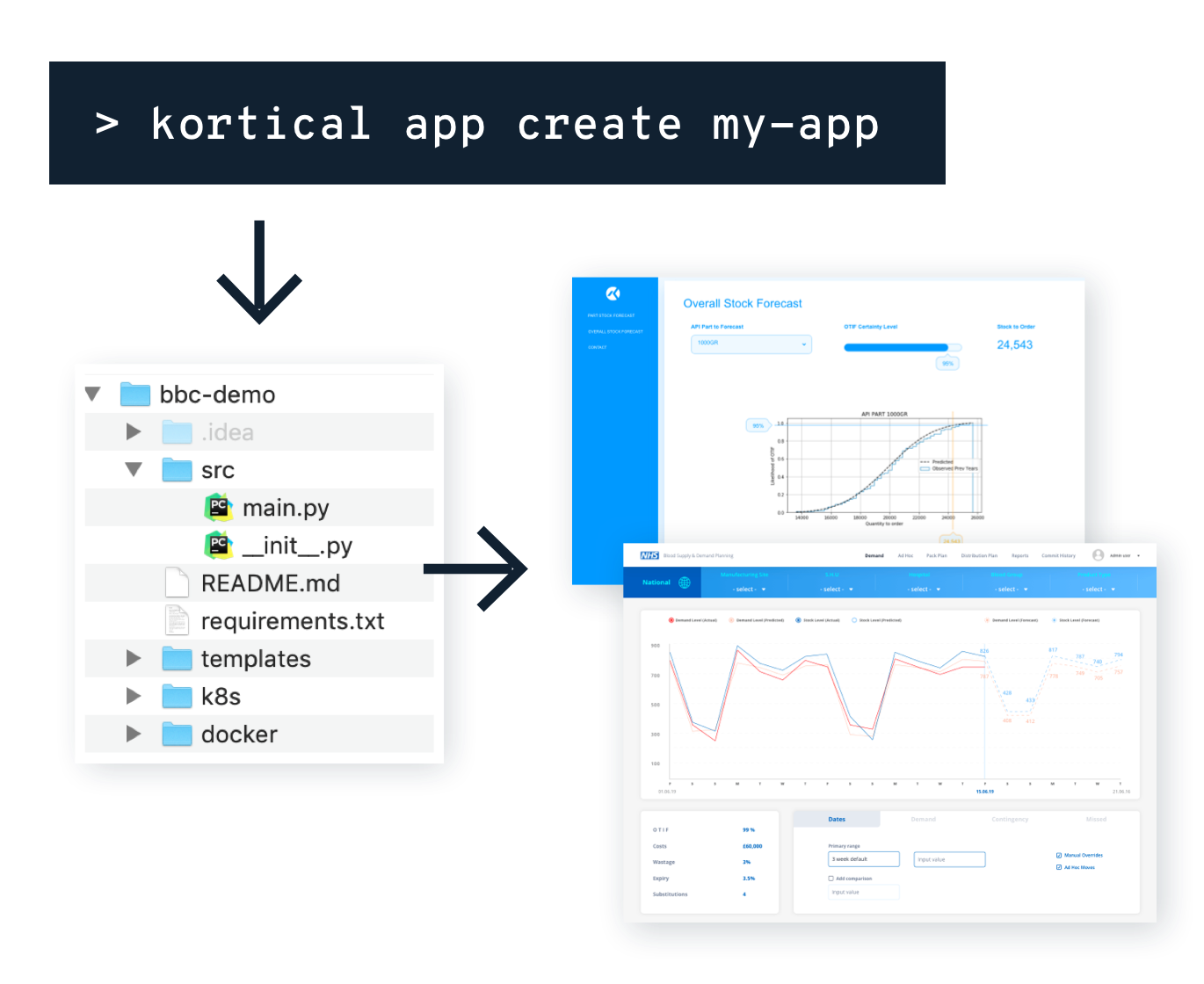 Self Learning AI
Adapt to consumer & market behaviour, fast and with no effort.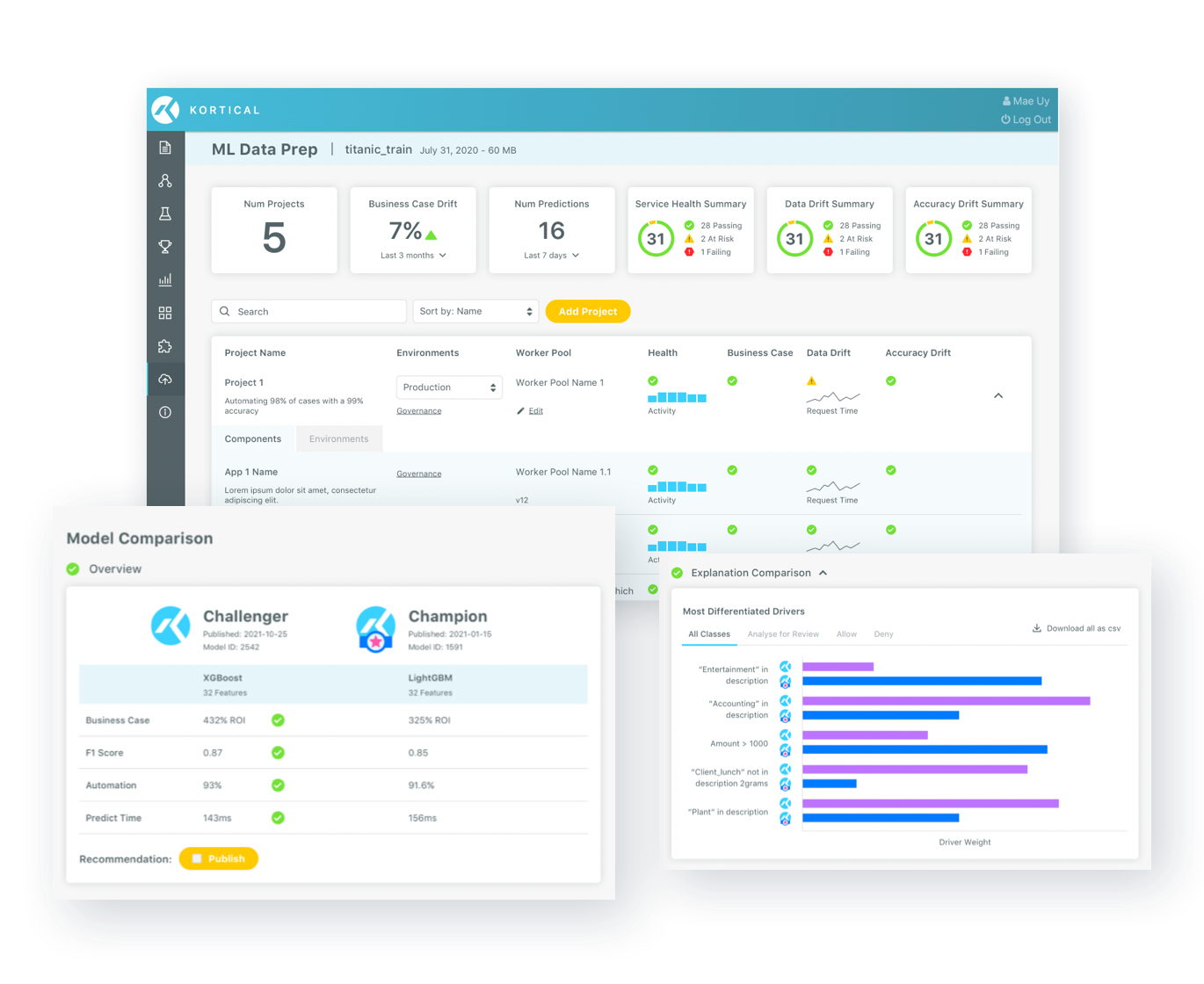 Our philosophy is to make everything
easy to use

, but provide the

functionality

to change every detail.

Everything in the UI can be done by an easy to use SDK,
e.g. You can build and deploy a high performing model in the cloud and then predict against it, in just 7 lines of code.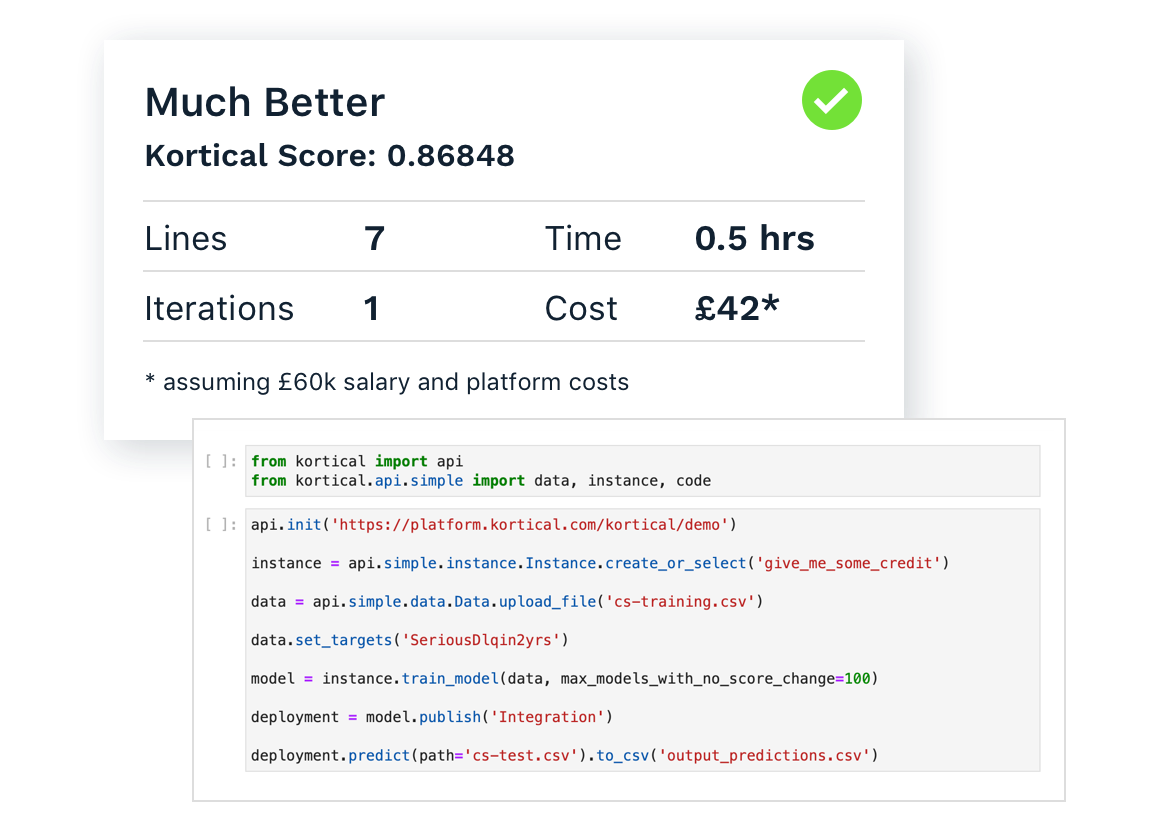 Get In Touch
Whether you're just starting your AI journey or looking for support in improving your existing delivery capability, please reach out.