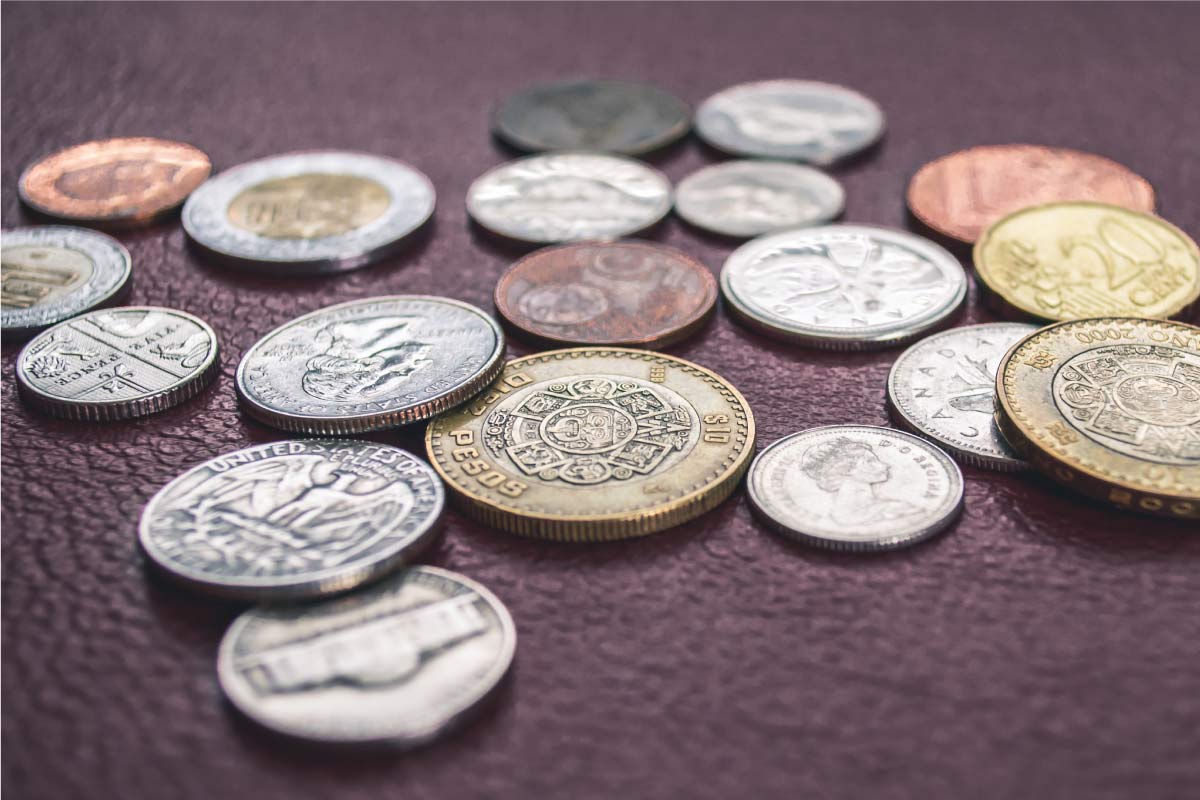 Automating accounting with AI and machine learning
The Accountancy Cloud is a fast-growing tech accounting start-up
The objective was to automate the bookkeeping tasks traditionally completed in Xero
The NLP models were trained on Plaid data and Xero classifications
Using Kortical's platform they were able to build a Machine Learning model in 2 weeks that was 95% accurate
With the deployment functionality in the platform, end to end it took 6 months from data to live AI production model
The Accountancy Cloud are a software company that works with start-ups and scale-ups for their accounting and bookkeeping needs. They heard of the ability of AI to automate language or text-based tasks and looked to apply that technology in their platform to speed up their service to their clients.
To automate the classification of Plaid transactions directly into Xero without the need for a person to match the transaction to the right account code.
3
Kortical AI as a Service Platform
The Accountancy Cloud team chose Kortical as the platform ensured that they would get quality results, with an ML model that they could deploy quickly as they wanted a tool that would enable them to work at the pace that they are used to working at. Kortical also provides data science support and strategic advice, which they also leveraged to ensure the best quality ML outputs at the end.
The first thing is the data - historical Plaid transactions with matched Xero account codes were uploaded to Kortical. The platform automatically:
Cleaned the data
Created the NLP embeddings
Category encoding
One Hot encoding
Took 20% of the data for testing against
Used AI to find the best model for that data
Trained 1000's of models
Fully explainable AI models with high level and row by row explanations
Created a fully scalable model ready for production via API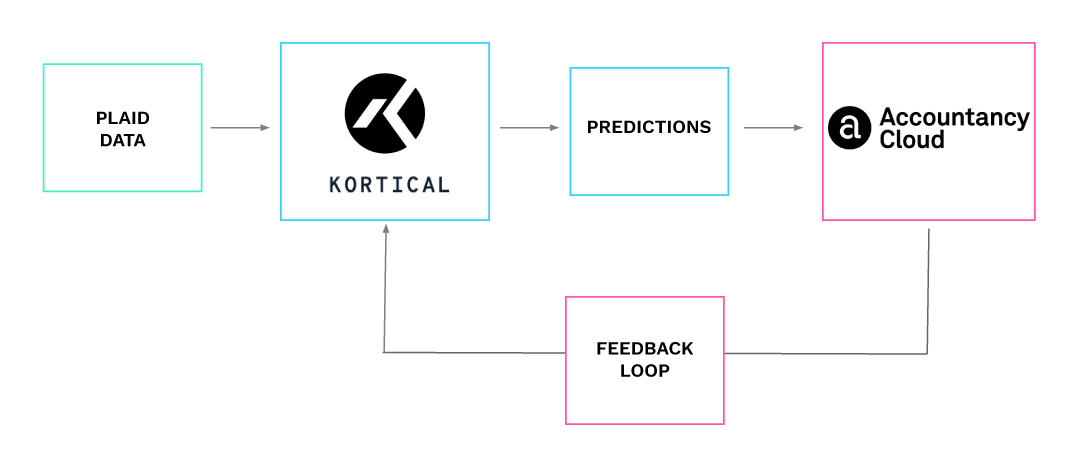 The results had to be the same or better than current methods of people applying those classifications and Kortical managed to achieve that: 98% accuracy
5
Production-ready Machine Learning
Having a great AI model is only part of the solution, the key is being able to integrate it into the application it needs to automate. This is where companies have found it hard to go from a great model to one that works at scale and live in production. However Kortical takes care of this process by making that model robust - with built in failover and redundency, and highly accessible via a REST API - with service level guarantees on uptime. This meant that The Accountancy Cloud were able to go from data to live NLP model working in production in
6 months. Adding increased speed and consistency of service that only a machine learning model can achieve.
Kortical's platform does not end with predictions, it is also learning with new data and as new clients are onboarded. This ensures that the models do not degrade but also that they can also improve over time, guaranteeing the highest quality machine learning at any given point in time.
This kind of success has been repeated with many different companies and different datasets, with not only great models but great ML that can be embedded into an organisations' systems quickly to get value from AI fast.
If any of these points interest you, do get in touch with us via the form below. We would love to hear from you.
Up next
View our other extended client case studies…
View All
AI Automation
/
Digital Transformation

Accelerating data science delivery in digital transformation, using AI Cloud

View Case Study

AI demand planning
/
Logistics optimisation

AI supply chain optimisation for platelets to reduce costs

54%LESS EXPIRES

100%LESS AD HOC TRANSPORT

06MONTH FULL DIGITAL TRANSFORMATION

View Case Study

Deloitte tax automation using AI and machine learning

+90%Accuracy

50xProductivity Boost

6Months

View Case Study

UK High Street Bank

Beating traditional credit score with machine learning

83%reduction default rate

04week POC

View Case Study

BT & 3 network infrastructure provider MBNL predictive maintenance

22,000Towers

52%Failures Caught

06Week results

View Case Study

AI Powered Marketing

Increasing revenue by 56% through hyper-personalised offers

56%REVENUE INCREASE

4WEEK BUILD

1000%ROI ON MARKETING SPEND

View Case Study

Intelligent Automation: Automating 98% of document classification from aviation records

View Case Study

Demand Forecasting
/
Inventory Optimisation

UK High Street Bank

Customer services email automation with AutoML

Over £750k p.a.ML solution saved the company

95% accuracyModel that could process 57% of the emails

4
weeksProduction ready

View Case Study

Assets Under Management

Predicting customer churn with AI

57%churn predicted

04weeks results

View Case Study

Customer feedback automation with Natural Language Processing (NLP)

43.9%accuracy gain in a few hours

08hours for model creation

05weeks to production

View Case Study
Get In Touch
Whether you're just starting your AI journey or looking for support in improving your existing delivery capability, please reach out.