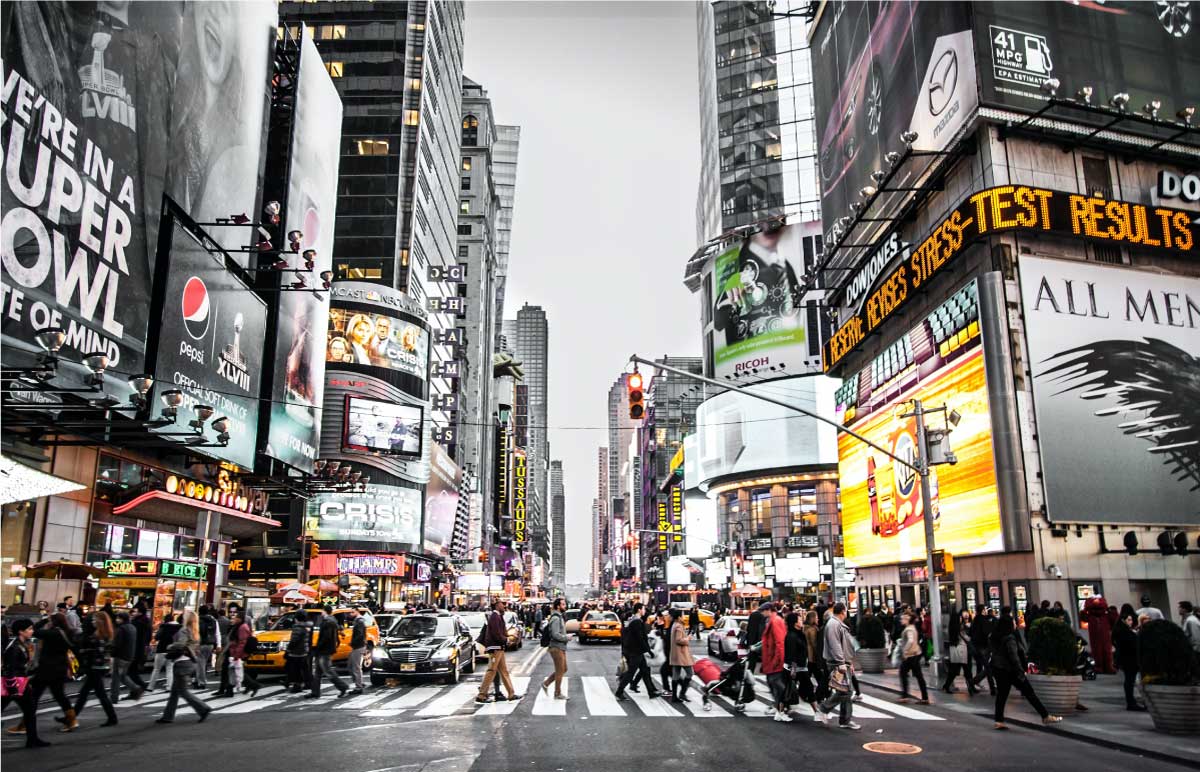 Customer feedback automation with Natural Language Processing (NLP)
Zappi are a marketing research company that had been working on a ML model to classify free text feedback on and off for 2 years
They found Kortical and decided to test the platform against that tricky NLP problem
Using the Kortical AutoML platform they got a 43.9% accuracy gain in a few hours
The full ML solution was deployed live in 5 weeks
Zappi is revolutionising the market-research industry through automating much of the survey process, enabling their clients to get a more comprehensive service, faster and at a lower cost.
An area they had been spending a lot of time working on was the free text fields in the marketing survey form and they were exploring how to switch from a manual process to a Machine Learning approach.
The Zappi data scientists wanted a Natural Language Processing (NLP) model that would not only beat their current model but also beat the manual outsourcing team.
3
Kortical AI as a Service Platform
The training data was ready to go as they had been working on this problem outside of the platform. Each text entry had 180 different labels which could apply so it was a complex problem vs a simple positive or negative classifier you hear of often which is not nuanced enough for Zappi's requirements.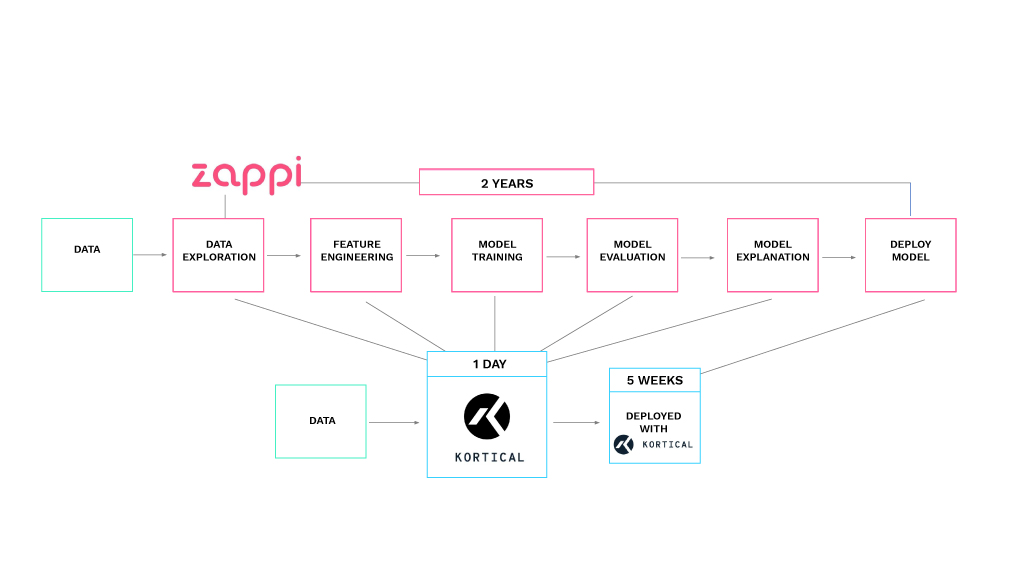 Using the Kortical AutoML platform they got a 0.59 vs 0.41 - a 43.9% accuracy gain in a few hours
5
Production-ready Machine Learning
Going from ML model to production-ready, is typically a long process (Gartner has reported up to 4 years), as AI models have been built for research and academia vs being able to scale to millions of users and meet software SLAs that organisations need to adhere to. This problem Kortical addresses by providing deployment capabilities as part of the platform. Which meant that the Zappi developers were able to test the best model via API immediately and had the service that the API linked to fully tested and live in production within 5 weeks.
Being an end to end platform made all the difference in the speed that the Zappi data scientists and developers were able to move at.


If any of these points interest you, do get in touch with us via the form below.
Up next
View our other extended client case studies…
View All
AI Automation
/
Digital Transformation

Accelerating data science delivery in digital transformation, using AI Cloud

View Case Study

AI demand planning
/
Logistics optimisation

AI supply chain optimisation for platelets to reduce costs

54%LESS EXPIRES

100%LESS AD HOC TRANSPORT

06MONTH FULL DIGITAL TRANSFORMATION

View Case Study

Deloitte tax automation using AI and machine learning

+90%Accuracy

50xProductivity Boost

6Months

View Case Study

UK High Street Bank

Beating traditional credit score with machine learning

83%reduction default rate

04week POC

View Case Study

BT & 3 network infrastructure provider MBNL predictive maintenance

22,000Towers

52%Failures Caught

06Week results

View Case Study

AI Powered Marketing

Increasing revenue by 56% through hyper-personalised offers

56%REVENUE INCREASE

4WEEK BUILD

1000%ROI ON MARKETING SPEND

View Case Study

Intelligent Automation: Automating 98% of document classification from aviation records

View Case Study

Demand Forecasting
/
Inventory Optimisation

UK High Street Bank

Customer services email automation with AutoML

Over £750k p.a.ML solution saved the company

95% accuracyModel that could process 57% of the emails

4
weeksProduction ready

View Case Study

Automating accounting with AI and machine learning

98%accuracy

06months to production

10xproductivity

View Case Study

Assets Under Management

Predicting customer churn with AI

57%churn predicted

04weeks results

View Case Study
Get In Touch
Whether you're just starting your AI journey or looking for support in improving your existing delivery capability, please reach out.