Getting
started Guide
Basic
Advanced
Go to the lab screen and upload the dataset you want to train a model on.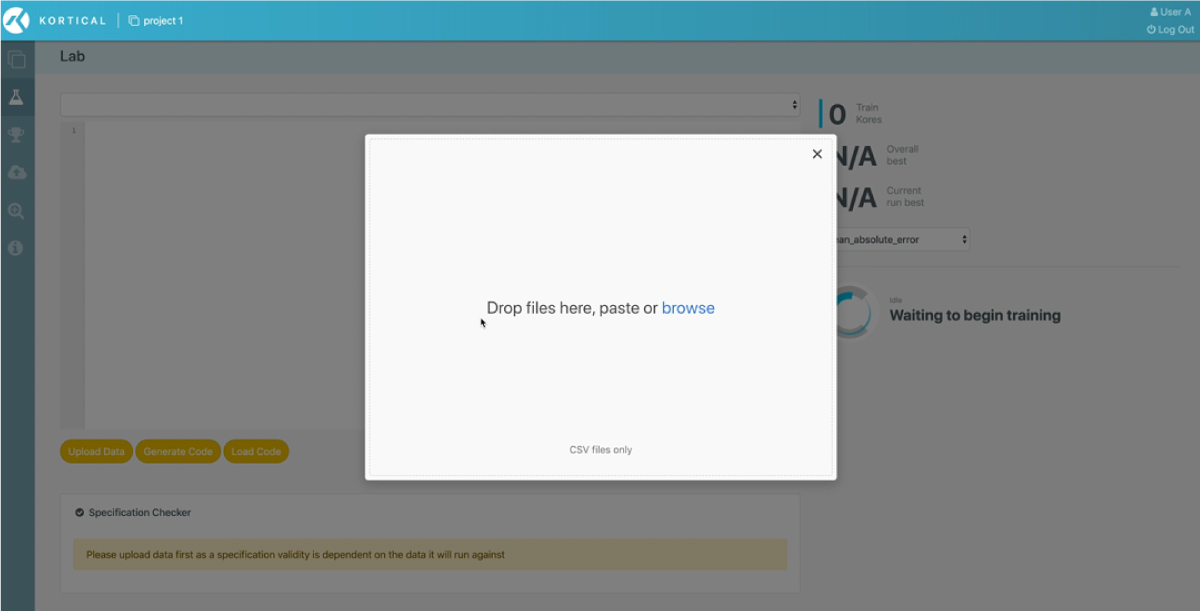 After the data uploads just select the column you want to predict.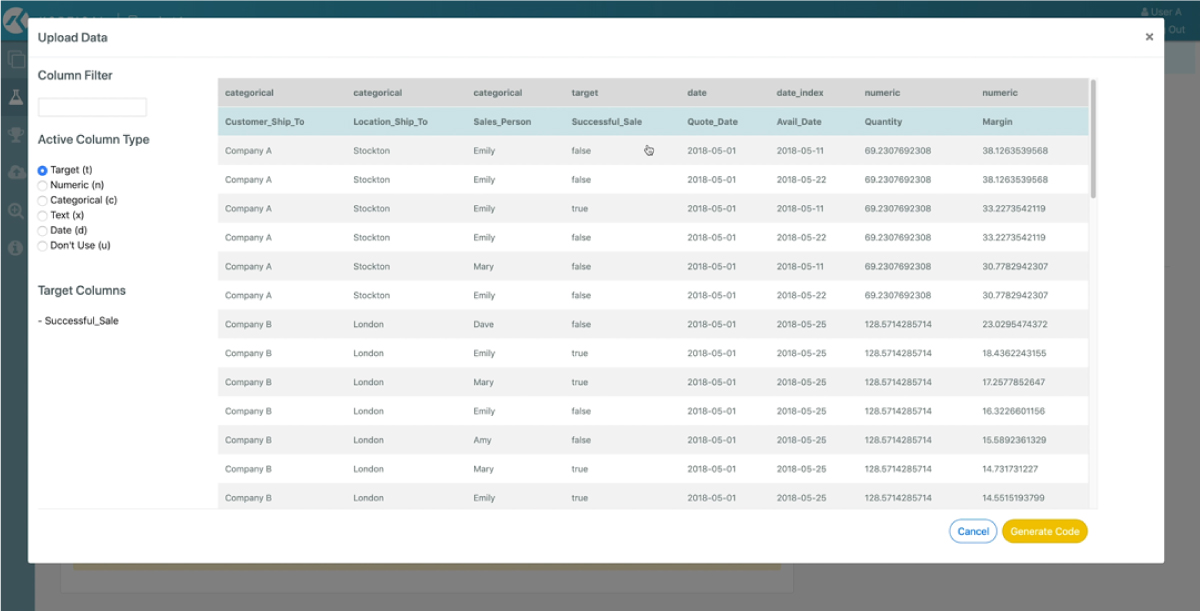 AutoML
Kortical's competition crushing, cloud scale, distributed AutoML will start finding the best machine learning solution for your dataset. It builds machine learning solutions from the ground up, data cleaning, preprocessing, feature creation, model selection, tuning and much more. Using distributed cloud scale AI it searches the solution space for the best possible machine learning model and surrounding solution. Kortical has won every competition it entered, including against Google's AutoML.
As Kortical creates new models you can view or edit the model solution code or compare models on the model leaderboard. Once you are ready you can publish the best model.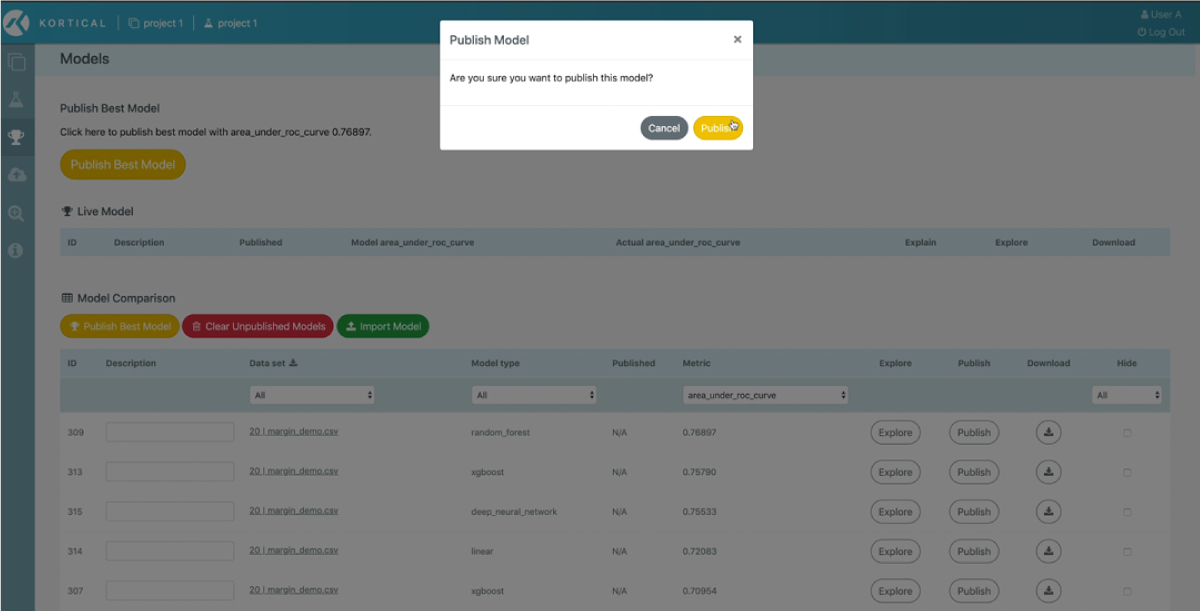 Explain any model from a simple Random Forest to a Deep Neural Network with multiple different text encodings. Use the insight to create better features and improve results, remove bias from models and win over stakeholders that would be reticent of black-box AI.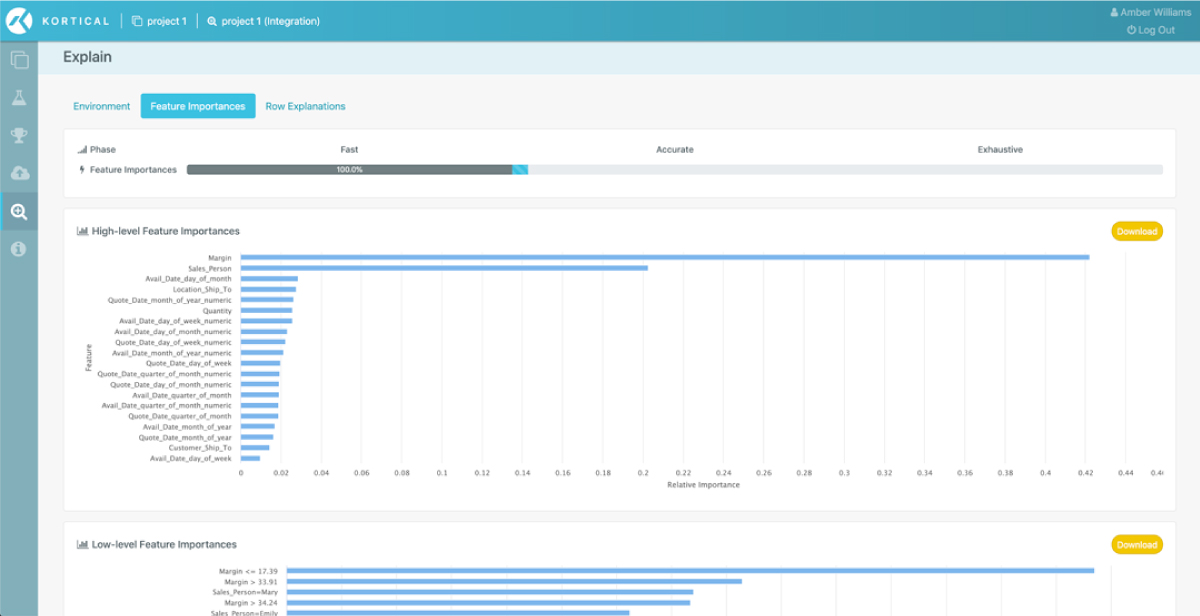 Click deployment and copy the relevant snippet for your business insights tool of choice.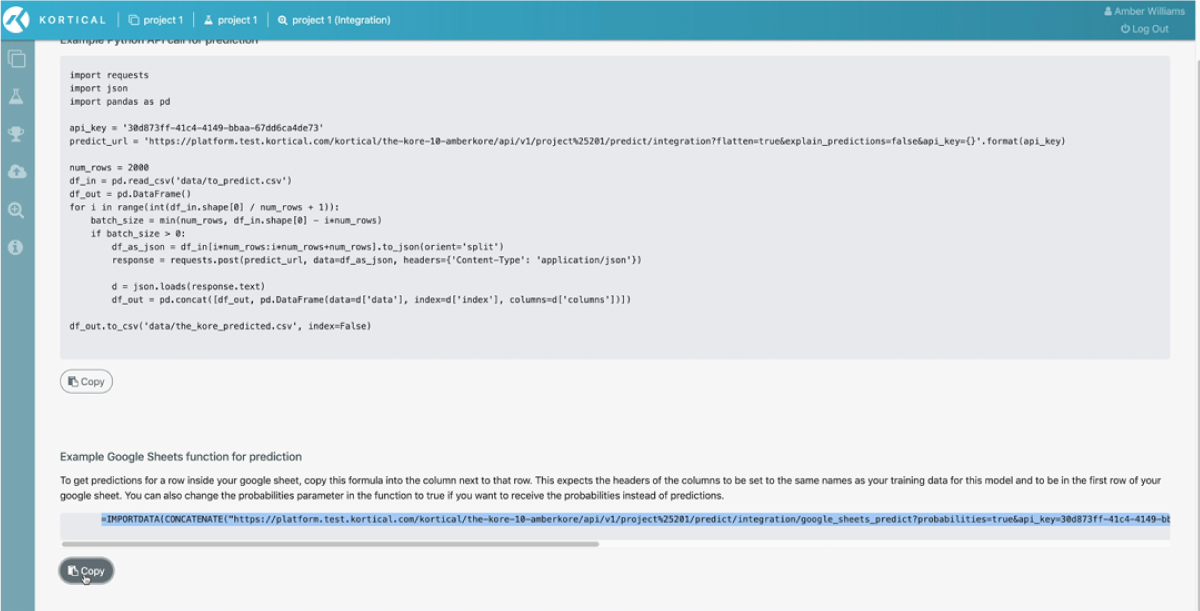 Open your business insight tool, here we're showing Google Sheets but it could just as easily be Qlik, Tableau, PowerBI, etc. Paste your snippet and now it's AI enabled, serving predictions from the models you just created. You can use these models to predict customer churn, do advanced forecasting or customer segmentation among millions of other use cases.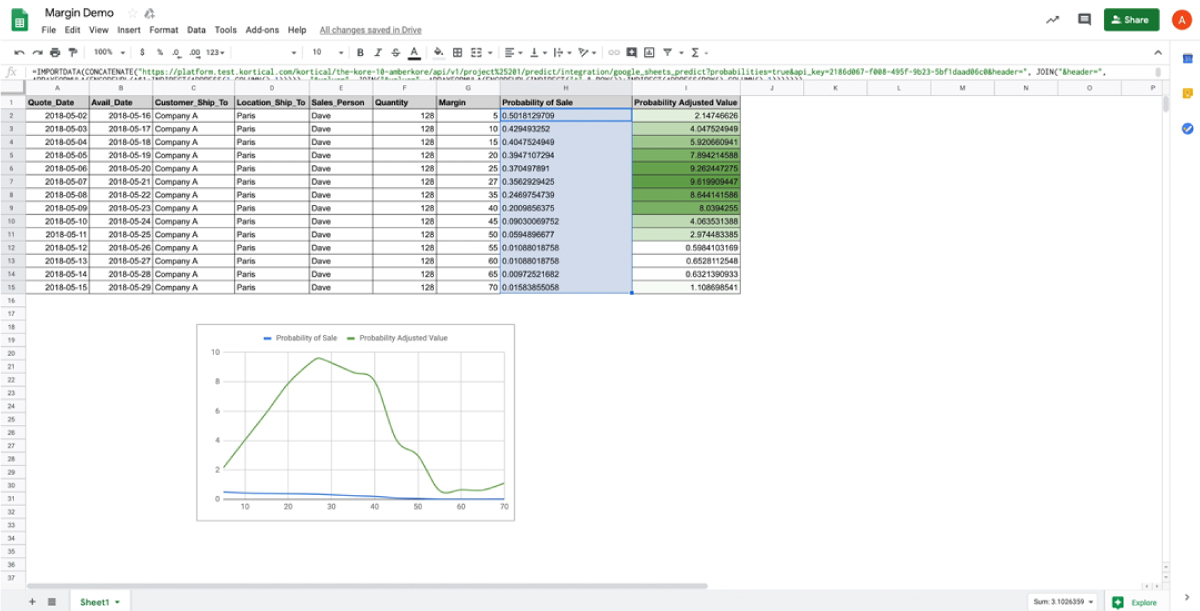 Request a demo in the form below
A helpful Kortical team member will reach out to set up a time and find out a little about your challenges, usually same day.
Book in a demo / hands on session with your data or Kaggle datasets.
Get In Touch
Whether you're just starting your AI journey or looking for support in improving your existing delivery capability, please reach out.