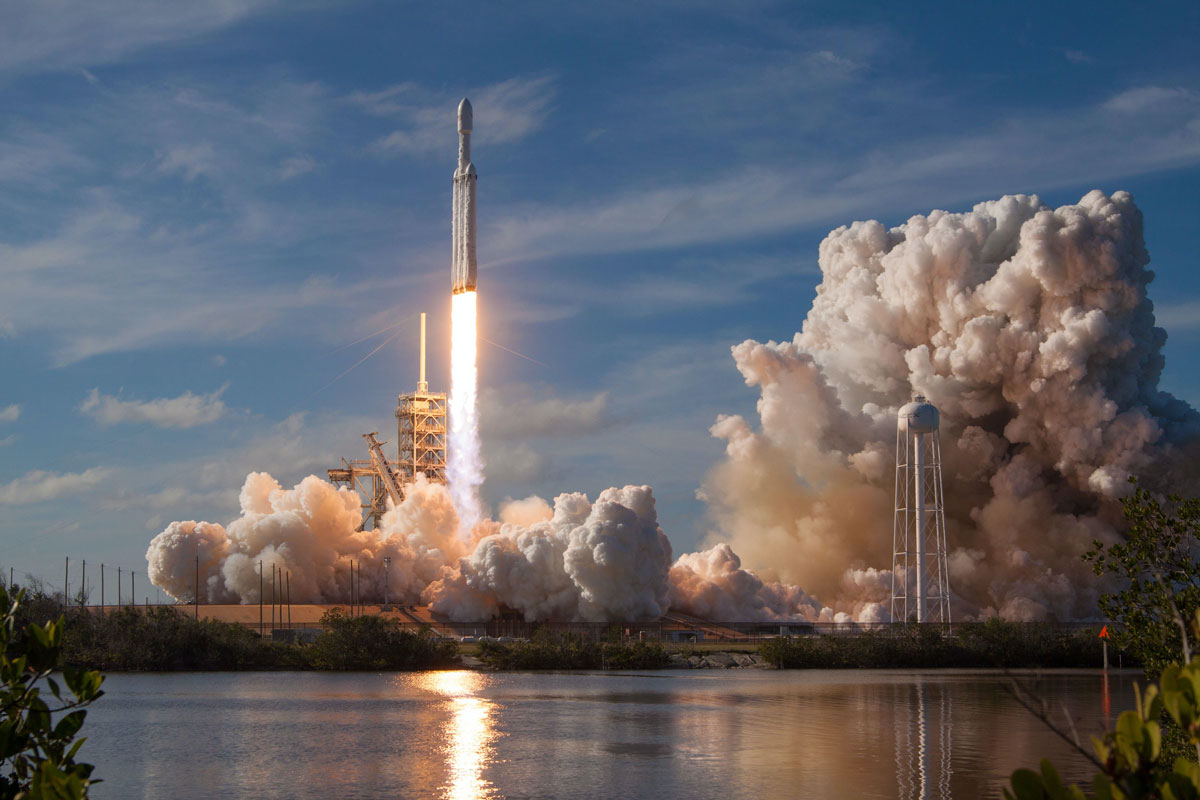 AI Automation
/
Digital Transformation
Accelerating data science delivery in digital transformation, using AI Cloud
Prototyped 7 working ML solutions on real data. Including model building and validation, explainable AI, production ready models, UI and more.
All delivered in 6 months using Kortical's AI Cloud platform
Enabled Publicis Sapient to win a large digital transformation pitch
Summary
To deliver against tight deadlines for a range of different artificial intelligence (AI) use cases, Publicis Sapient, a digital transformation consultancy, used Kortical's AI Cloud platform to delight their client with the machine learning results and speed, to win a large digital transformation pitch against players like IBM and Accenture.
A Machine Learning accelerator the likes you have never seen
The imperative for change
Exciting and impressing senior stakeholders in a complex and nascent field such AI is a huge challenge, even for expert consultants like Sapient. A big part of this is that the nature of machine learning is experimental, hard to explain and often involves novel applications never tried before. It's easy to see the difficulty of communicating the value of AI when compared to traditional digital transformation initiatives that are often a UI driven app, where you can map out the solution on a whiteboard in a day.
Their ambition was to work in 2 week sprints to show machine learning (ML) model results and then another 2 weeks to evaluate the potential business outcomes. Using traditional ML methods it would have been impossible to create effective and explainable models with provable business impact, in such a tight timeframe.
How AI Cloud helped in digital transformation
Sapient knew they had the in-house talent to deliver exciting results, they wanted an accelerator in the form of an ML platform that could assist their data scientists to deliver the ML elements quickly, and found Kortical's AI Cloud platform, already set-up with cloud infrastructure ready to go, both for training and deployment, the best AI technology to meet their needs.
They delivered Natural language processing, time series forecasting and deep learning algorithms all with Kortical's AI cloud platform and the breath of AI solutions that the data scientists delivered in that short time frame, showcased the new business models that the clients could take advantage of should they go ahead with the full digital transformation strategy.
Being able to build the ML models on the client's own data enabled the team to demonstrate the true impact of a successful digital transformation on their business value and get the leaders excited about how this new digital technology could positively impact business processes.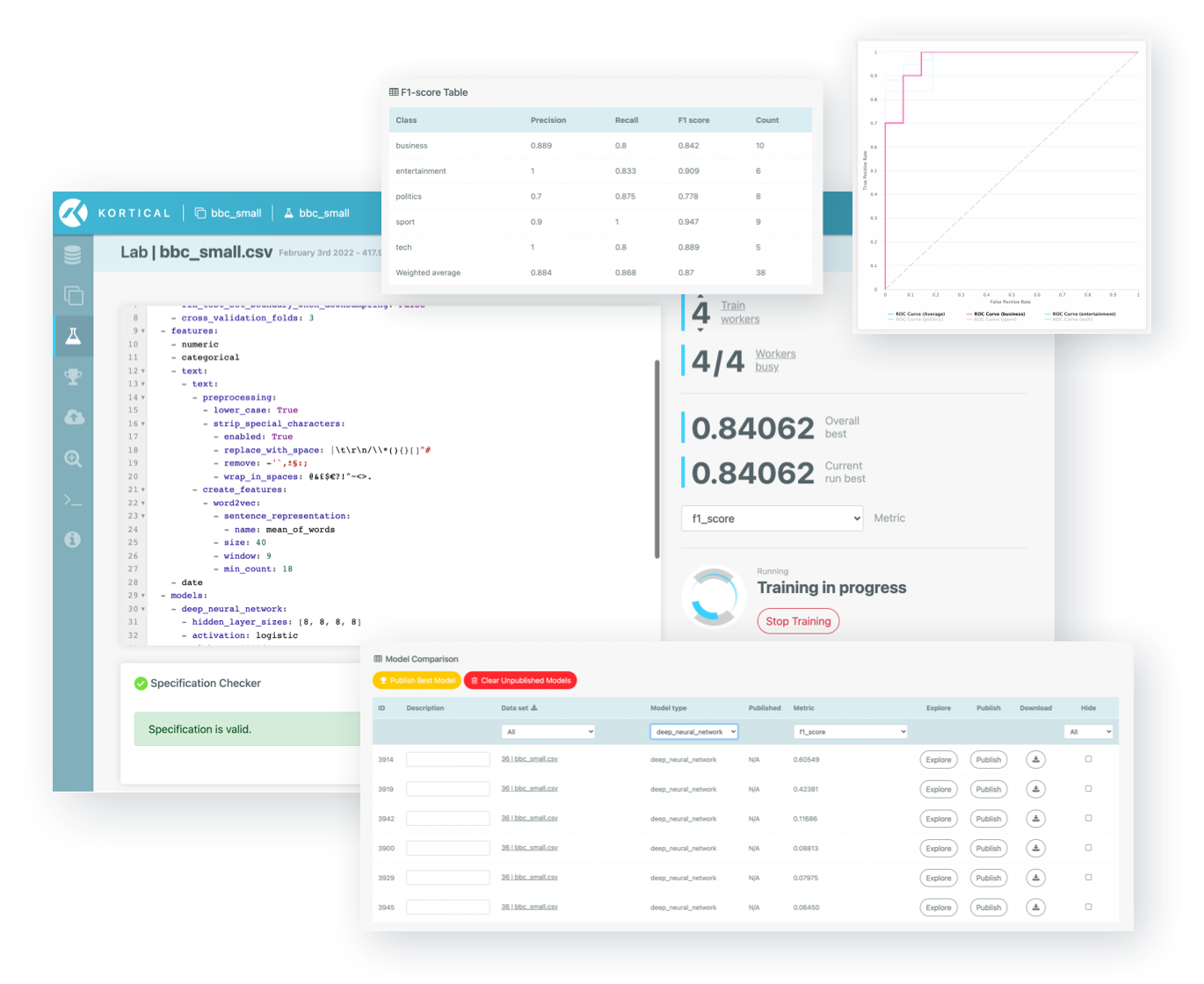 Summary
Without hiring more data scientists and keeping the timelines short Publicis Sapient were able to deliver...
With 2 Data Scientists
7 Machine Learning prototypes - in a range of use cases
In 6 months - over 100% increase in speed
They won the multi-million £ digital transformation project
Get in touch for a demo
We would love to show you the impact that Kortical can help in accelerating your artificial intelligence solution.
Up next
View our other extended client case studies…
View All
AI demand planning
/
Logistics optimisation

AI supply chain optimisation for platelets to reduce costs

54%LESS EXPIRES

100%LESS AD HOC TRANSPORT

06MONTH FULL DIGITAL TRANSFORMATION

View Case Study

Deloitte tax automation using AI and machine learning

+90%Accuracy

50xProductivity Boost

6Months

View Case Study

UK High Street Bank

Beating traditional credit score with machine learning

83%reduction default rate

04week POC

View Case Study

BT & 3 network infrastructure provider MBNL predictive maintenance

22,000Towers

52%Failures Caught

06Week results

View Case Study

AI Powered Marketing

Increasing revenue by 56% through hyper-personalised offers

56%REVENUE INCREASE

4WEEK BUILD

1000%ROI ON MARKETING SPEND

View Case Study

Intelligent Automation: Automating 98% of document classification from aviation records

View Case Study

Demand Forecasting
/
Inventory Optimisation

UK High Street Bank

Customer services email automation with AutoML

Over £750k p.a.ML solution saved the company

95% accuracyModel that could process 57% of the emails

4
weeksProduction ready

View Case Study

Automating accounting with AI and machine learning

98%accuracy

06months to production

10xproductivity

View Case Study

Assets Under Management

Predicting customer churn with AI

57%churn predicted

04weeks results

View Case Study

Customer feedback automation with Natural Language Processing (NLP)

43.9%accuracy gain in a few hours

08hours for model creation

05weeks to production

View Case Study
Get In Touch
Whether you're just starting your AI journey or looking for support in improving your existing delivery capability, please reach out.