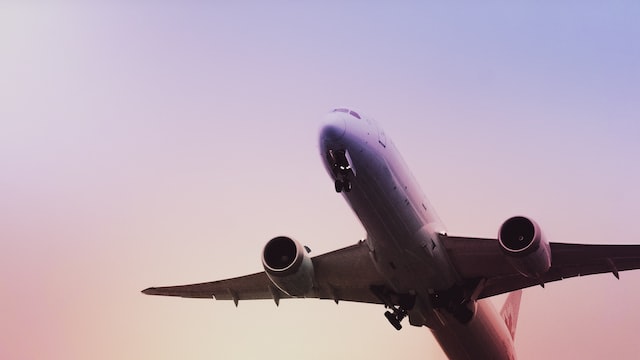 Intelligent Automation: Automating 98% of document classification from aviation records
Intelligent automation
Using AI to automate 98% of document classification
Flydocs are using Kortical's AI cloud platform to create an intelligent automation solution for classifying millions of documents
The machine learning (NLP) models are able to accurately classify 98% of all documents thus radically transforming a once manual process
Unlike robotic process automation, the AI gets smarter over time
Saving hours of manual work, repetitive tasks and delivering a superior service for the aviation industry
Lean team - 1 Data Scientist, 1 Developer, 1 Domain Expert
Summary
Flydocs, an aviation document asset management platform, handles over 572 million documents and it is essential for each one to be associated with the correct part and aircraft to comply with safety in the aerospace industry. Each component, from an engine, piece of landing gear, to the plane as a whole can have tens of thousands of documents belonging to it. flydocs helps airlines retain the value of their planes, by digitising every document and using machine learning (ML) to automate the workflow.
By using AI, to create an intelligent automation layer to their platform, Kortical helps flydocs ingest, classify, search and ultimately make decisions against these documents without the need for arduous manual handling thus saving the costly overheads and potential errors of doing this key business process by hand.
The imperative for change
The flydocs team were looking for ways to increase productivity and streamline their business process, specifically with the task of identifying exact repair items within the extensive maintenance history for each asset. This tedious task involves finding a few hundred important documents e.g. find repair logs with info "this engine has been hit by lighting" within a body of up to 1 million irrelevant records, such as routine maintenance, purchase orders, receipts etc. This was a manual data entry process where even the best trained team took a long time to read and accurately classify each record resulting in potentially months worth of man-hours for each aircraft.
The records could be like the one shown, and flydocs stores them digitally and then they were using human intervention to classify them into each type of document.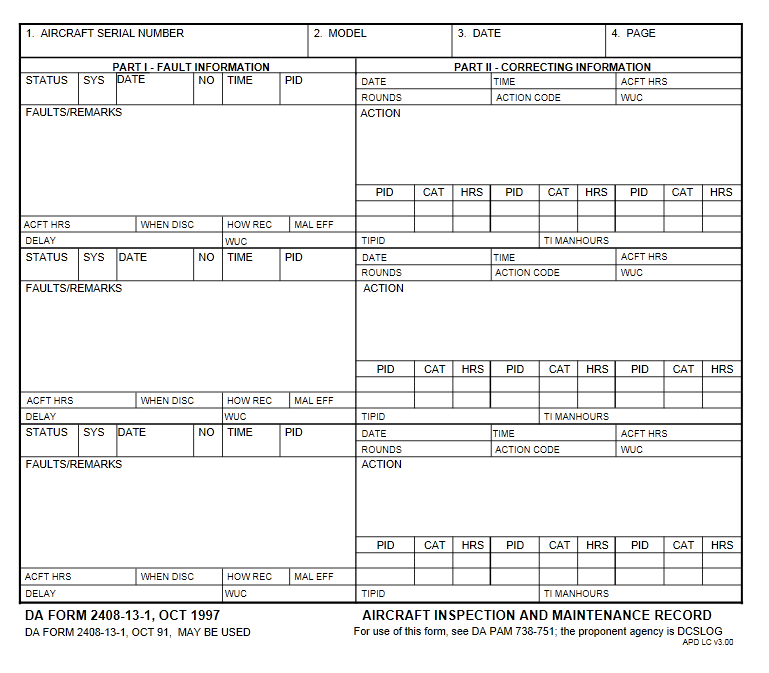 While often the first port of call is robotic process automation (RPA) for this style of task automation, as there isn't an exact word or phrase used every time, RPA would fall short and not capture all the required documents. They needed artificial intelligence, and specifically natural language processing, for this more complex business process automation.
Flydocs had the vision to implement ML for intelligent document processing, they needed an AI cloud platform to accelerate their delivery of intelligent process automation and data science support to get them started on their artificial intelligence journey.
The solution
The first step to deliver the intelligent automation solution, was to use optical character recognition (OCR), to extract the unstructured data and populate the right fields, ready for machine learning. They then uploaded a range of each type of document into Kortical, and let the platform automatically train 1000's of ML models for this Natural Language Processing (NLP) task.
Once the best model was validated and tested, that the data trained on was of a high quality and the results once deployed would be accurate, with 1 click the ML model was deployed and hosted on Kortical's AI cloud platform ready for integration within the flydocs platform.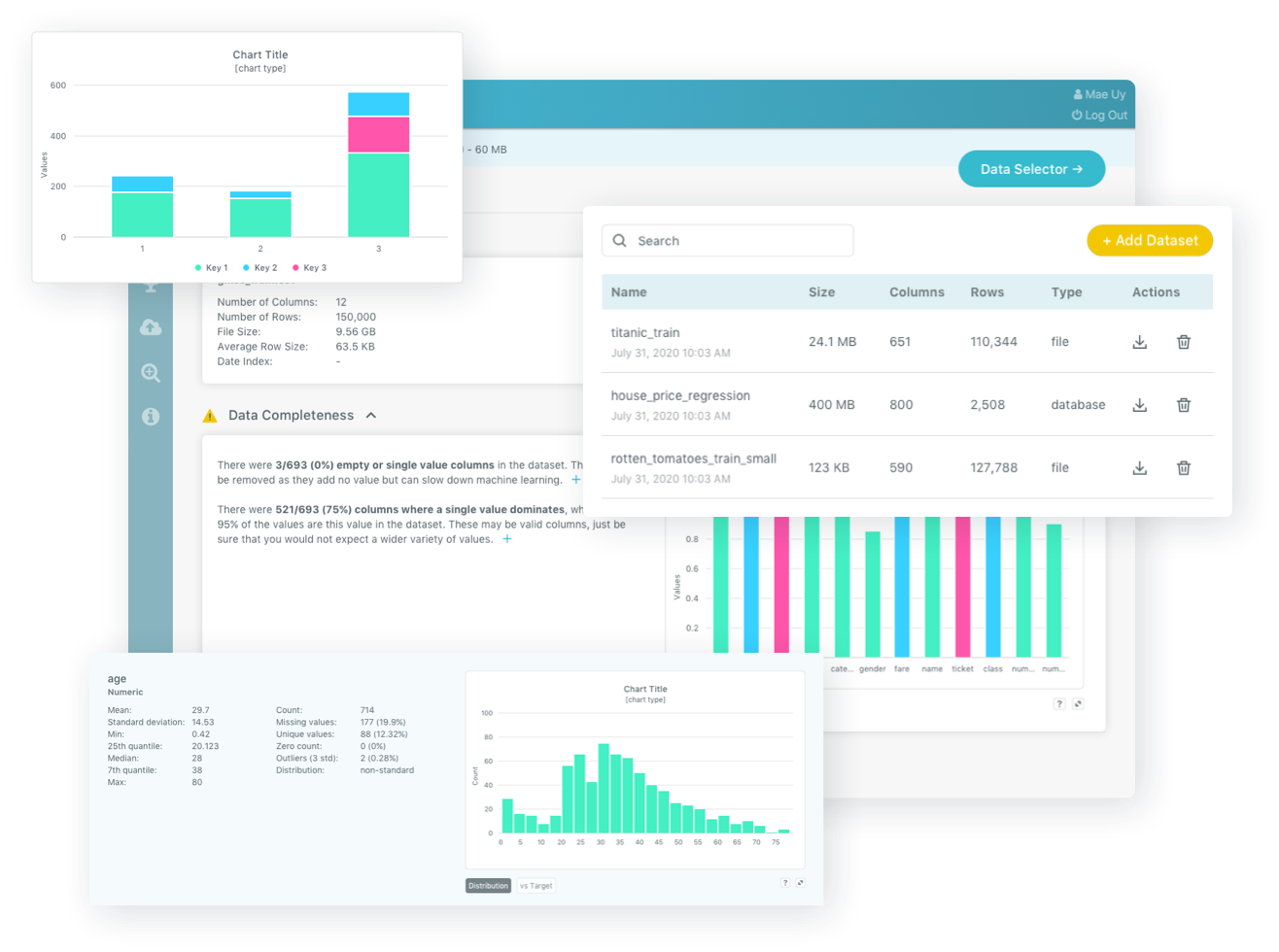 We used our Superhuman AI Automation framework, to be able to create a machine learning automation solution that is able to perform at human intelligence level or above, in a short period of time. The aim is to ensure that the ML beats the existing processes, and thus gives flydocs the confidence to ensure that the automated process is performing better than current business processes. More details on this approach can be found here.
For any document data that the ML model is not confident on, the workflow is to send it to a person to review, which adds to the training data for the machine learning. The intelligent automation solution therefore is getting smarter over time, and as new business processes are developed the artificial intelligence can adapt to new data. By using Kortical the ML models are deployed easily, when required, thus keeping this high value process consistent and effective over time.
The business impact
The flydocs intelligent automation integration has been a huge success as it is able to replace legacy systems and manual processes, by automating the task by over 98%! All while maintaining the high levels of accuracy needed to use cognitive technology in this industry.
This directly translates to time savings for on-boarding new customers and aircraft with the added business benefits that the existing workforce are able to concentrate on the more complex tasks. Because machine learning can adapt and relearn, intelligent automation will be fit for purpose for the long-term and flydocs will continue to deliver game changing innovation for the industry.
Up next
View our other extended client case studies…
View All
AI Automation
/
Digital Transformation

Accelerating data science delivery in digital transformation, using AI Cloud

View Case Study

AI demand planning
/
Logistics optimisation

AI supply chain optimisation for platelets to reduce costs

54%LESS EXPIRES

100%LESS AD HOC TRANSPORT

06MONTH FULL DIGITAL TRANSFORMATION

View Case Study

Deloitte tax automation using AI and machine learning

+90%Accuracy

50xProductivity Boost

6Months

View Case Study

UK High Street Bank

Beating traditional credit score with machine learning

83%reduction default rate

04week POC

View Case Study

BT & 3 network infrastructure provider MBNL predictive maintenance

22,000Towers

52%Failures Caught

06Week results

View Case Study

AI Powered Marketing

Increasing revenue by 56% through hyper-personalised offers

56%REVENUE INCREASE

4WEEK BUILD

1000%ROI ON MARKETING SPEND

View Case Study

Demand Forecasting
/
Inventory Optimisation

UK High Street Bank

Customer services email automation with AutoML

Over £750k p.a.ML solution saved the company

95% accuracyModel that could process 57% of the emails

4
weeksProduction ready

View Case Study

Automating accounting with AI and machine learning

98%accuracy

06months to production

10xproductivity

View Case Study

Assets Under Management

Predicting customer churn with AI

57%churn predicted

04weeks results

View Case Study

Customer feedback automation with Natural Language Processing (NLP)

43.9%accuracy gain in a few hours

08hours for model creation

05weeks to production

View Case Study
Get In Touch
Whether you're just starting your AI journey or looking for support in improving your existing delivery capability, please reach out.